All residents share 110 feet of sandy swimming beach, sandstone deck at waterfront, terrace deck, common back yard, picnic area with BBQ grills, and a patio kitchen. Entire grounds can be "exclusively yours" for family reunions, etc....Please call for rates.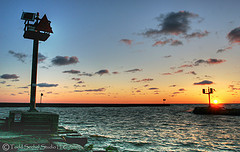 How to save a rainy day at Plaz Vilka Beachfront House & Cottages:
Visit Old Woman Creek State Nature Preserve Visitor Center (closed Mondays)
Put on a raincoat & visit the vibrant downtown of Vermilion – the candy store, coffee shops, the town's soda shop, ice cream shops & gift stores.
Stop in Ritter Public Library in Vermilion for an enjoyable time in the Children's Area.
Take a Historic Walking Tour of Vermilion. Visit Ritter Public Library website for a printable map.
Enjoy one of Hamman's Bakery doughnuts or pastries – get there early!
Visit Sandusky's Merry-Go-Round Museum.
Take a trip to the countryside to visit Quarry Hill Orchards & Market Barn for fresh fruit in season.
Enjoy a game of Monopoly or Yahtzee with your family in the Patio Kitchen.